Architectural Interiors & Dividers
 Overview Videos
from our Manufacturing Partners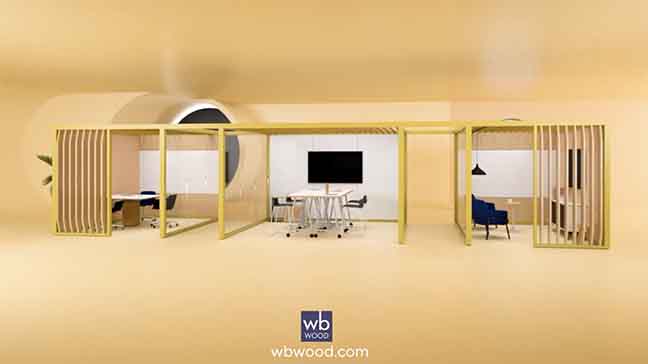 This short video explores architectural space delineation solutions from HAWORTH that allow for the configuration (and re-configuration) of private spaces within the office. Moveable walls and freestanding workspaces allow for a range of options without the permanence of construction. Create a more engaging workspace with architectural interior solutions from HAWORTH.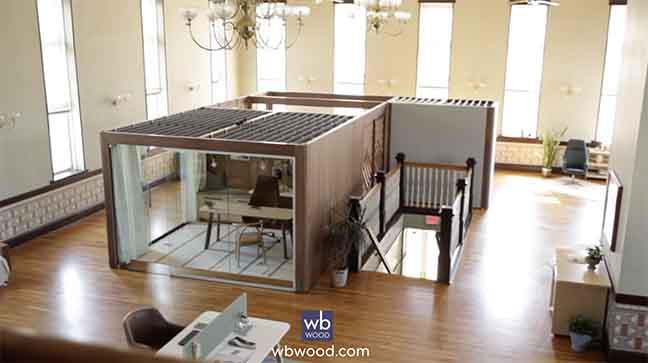 Creating unique spaces within your office framework is easy with architectural interior solutions from OFS. This short video shows a number of options designed to simplify and define space, bringing settings and people together.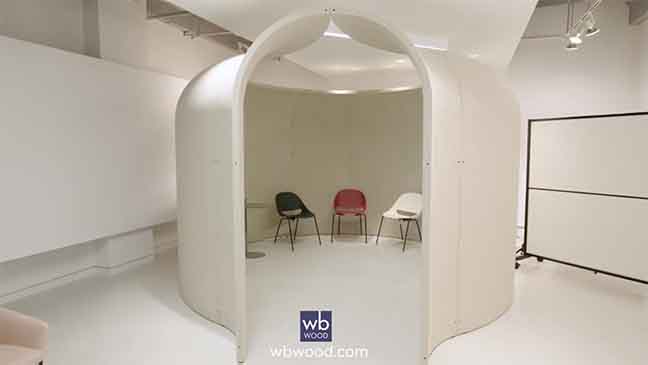 Now more than ever there is a need for flexible, sustainable meeting spaces that can flex as workspace needs change, without having to build walls. This short video explores some of the architectural interior solutions from SPACESTOR. Ranging from 2-person meeting spaces to customizable kit-of-parts solutions that enable meeting room sizes of your choice, there are plenty of options to choose from.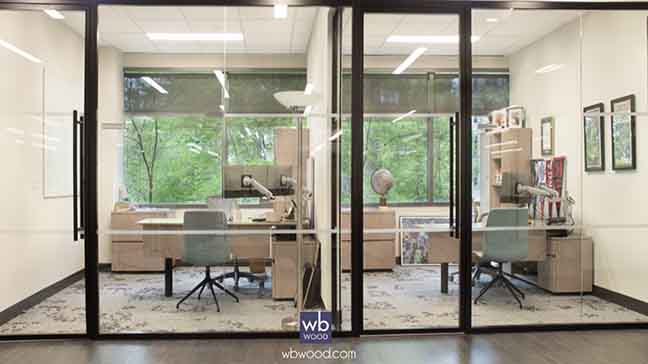 If want to create a stylish and open workspace, CLIPPER ELANCE glass walls feature sleek framed doors and a tailored anodized finish. Glass walls block more sound than a cubicle and let in more natural light. Reduced sound minimizes distractions and allows employees to better focus on their work, while more natural light can help increase productivity.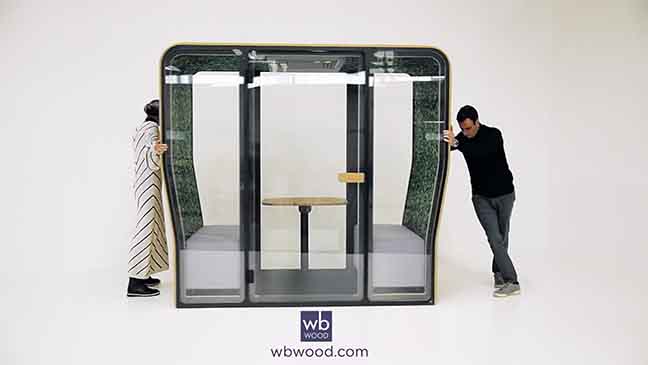 Since 2007, BuzziSpace's main driving force has been to produce effective and high-quality furniture for the ever-changing workspace that is both functional and inspiring. This video shows some of the eye-catching free-standing room dividers, folding screens, privacy booths, and more, all created with the distinctive Buzzispace style.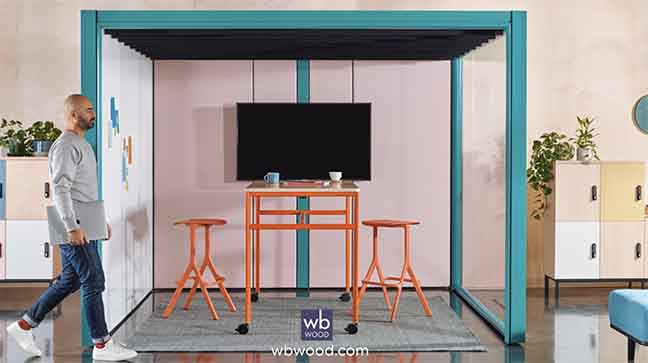 Based in the UK, Senator provides excellent architectural interior solutions that create privacy and collaboration spaces within work environments. Their solutions are designed as freestanding units that are simple to install and reconfigure as needs change within an organization. This short video shows you some of the architectural interior options from Senator.
LOFTWALL believes our world is short on privacy. Whether you're looking for wall-mounted, ceiling-mounted, ceiling track, and floor-mounted room dividers or freestanding room partitions, LOFTWALL has a variety of solutions to meet your needs and match your aesthetics. This short video gives you an overview of what LOFTWALL offers.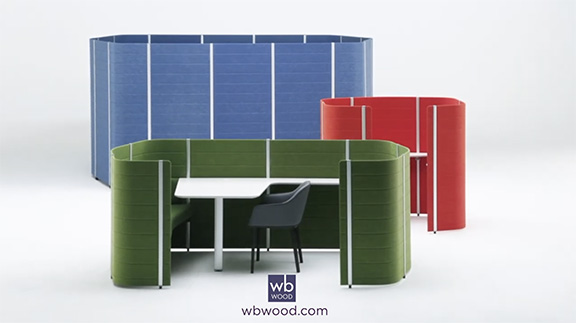 Vitra believes that environments shape our thoughts and feelings. Through the power of design, they offer Architectural Interiors solutions that create secluded spaces for employees to work, chat or collaborate in a semi-private area. This short video gives you a quick overview of Vitra's various Architectural Interiors options.