Modern Office Bookshelves
Although we are rapidly becoming a paperless world, many businesses need space in offices to store documents, files, electronic equipment and personal objects. Bookcases can provide the ideal storage solution to optimize space and improve your work environment's appearance.
WB Wood is your one-stop headquarters for attractive wooden office bookshelves to meet your storage needs. We're a leading furniture service provider and project management company founded in 1905. Trust our experience for the most functional, attractive, cost-effective office furniture solutions.
The Variations of Modern Bookshelves
Office bookshelves are available in multiple sizes, designs, shapes and colors. At WB Wood, we offer a variety of products to meet any functional requirement and style preference. As a preferred Haworth supplier, we feature a wide selection of modular office bookshelves from this reputable office furniture manufacturer, as well as over 300 other partners.
Depending on which product you select, you'll get access to features like sliding or hinged doors, drawers, and adjustable shelves, enabling you to adapt the piece to your working style. Stand-alone and wall-mounted bookshelves are available to meet your installation preferences.
You can also opt for high-quality, attractive materials such as laminate, steel, veneer, and plastic. With designs created by luminaries like Bob Wayner, Franco Albini and Steffen Lipsky, you can feel confident that your new bookshelves will dramatically improve your office decor. Our bookshelves are solidly constructed and durable, ensuring many years of reliable service.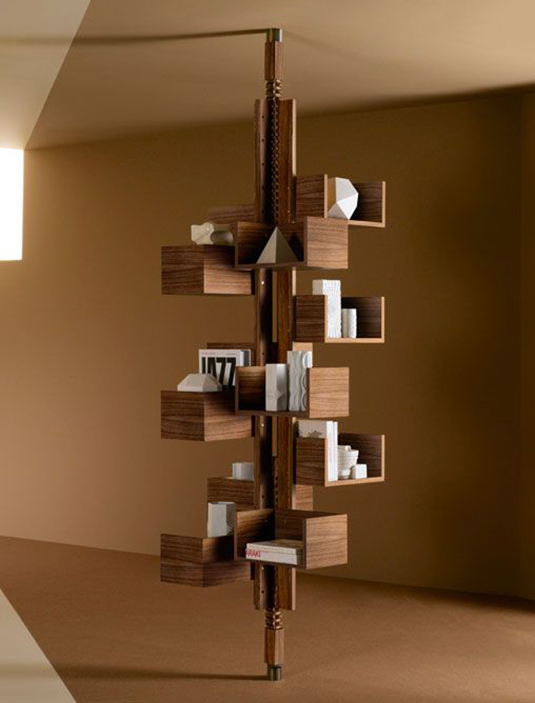 Lloyd Tex Bookcase
Chi Cabinet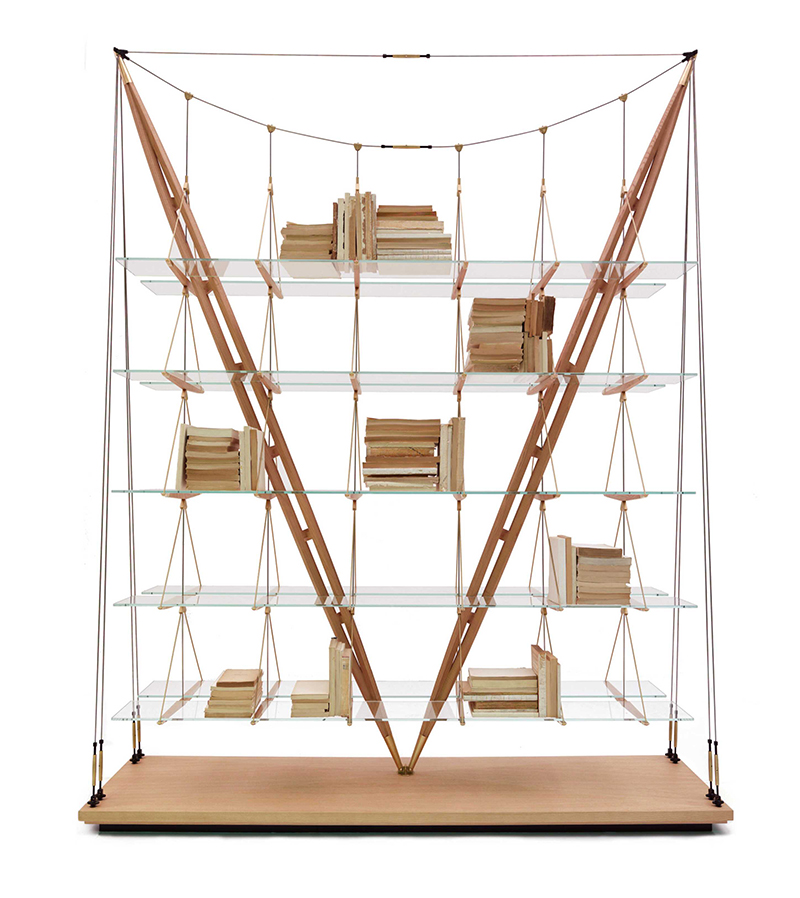 Valiero
 Benefits of Modern Office Bookshelves
Bookshelves offer many advantages in an office, including:
Removing clutter: Is your desk littered with papers, files and other items? Bookshelves provide storage space, clearing your desk surface and giving you more room to work. You can also use the extra space for more computers and electronic equipment.
Adding prestige: Our high-end bookshelves add an authoritative air to an executive office to make a favorable impression on visitors. You can also use them to display certificates, awards, degrees and other items representing your professional and personal achievements.
Keeping objects within reach: If you use a closet or supply room for storage, it can take forever to find what you need. Bookshelves allow you to keep supplies and other objects nearby, making them more accessible and saving valuable time.
Saving space: The right bookshelf can provide much-needed storage without consuming precious floor space. For instance, wall-mounted bookshelves are ideal for filling an open wall. You can also choose products that nestle into a corner.
Improving organization: Bookshelves can help you organize your office by giving you more storage space. You'll be able to increase your efficiency and productivity.
FEATURED BOOKSHELF OPTION

The NUVOLA ROSSA open back bookcase from Cassina provides a commercial bookcase option that is also an ideal room divider, with hinges that allow it to be folded or moved. The NUVOLA ROSSA is unique – in addition to its modern design, this wood bookcase is durable and also functions as a folding bookcase to allow for quick reconfigurations.
The NUVOLA ROSSA is a design bookcase in solid wood. It is an indisputable example of function simplified through an interplay of shapes that narrate an elegant, essential, and well-laid-out set of principles typical of designs by Vico Magistretti.
Magistretti designed this folding bookcase with its clean, modern lines that can be used on a wall or as a room divider, freely combining more than one unit, depending on the space available.
Contact Us for Your Modern Office Bookshelf Needs
WB Wood is a New York City-based furniture service provider that can help businesses across the U.S. meet their office furnishing needs. Our team of knowledgeable, long-tenured employees will ask the right questions to ensure you get the perfect solution for your business environment. Our goal is to optimize your office layout by enhancing its functionality and appearance.
Contact us online to learn more about our modern office bookshelf options, or call us at 212-647-6200 to speak to a representative.