Workplace storage, tables and seating from Tuohy Furniture Corporation create high-performance office environments. The experts at WB Wood offer furniture procurement and management to upgrade your business with appealing, functional pieces. Read on to learn more about our available products for optimizing your workplace.
About Tuohy Furniture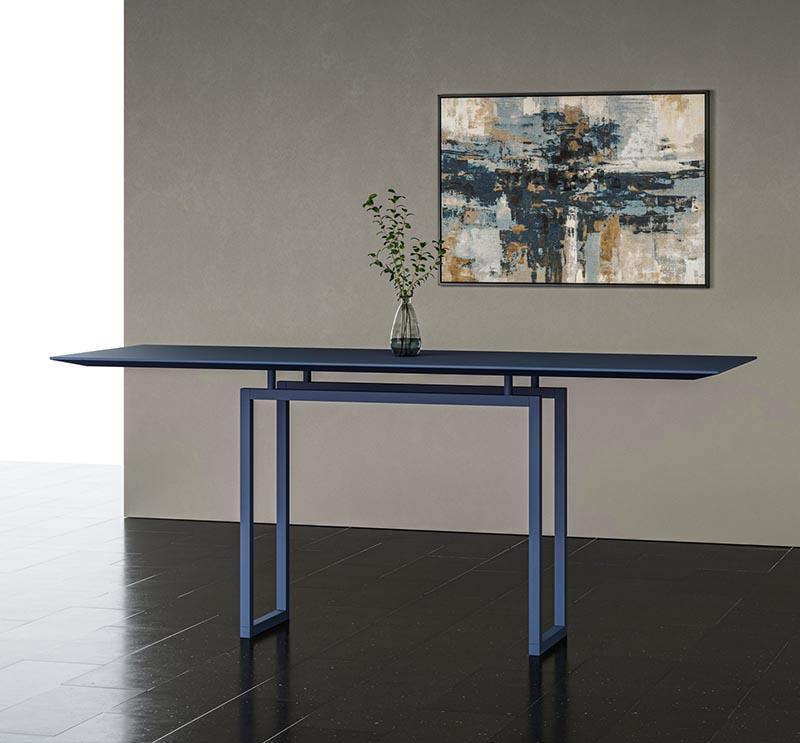 Founder Joseph F. Tuohy began his passion for making detailed, well-crafted pieces in Minnesota when he was 14. In the 1950s, he started his business by creating congregational seating for clients and later transitioned into making institutional furniture for schools, dormitories and libraries.
The Tuohy Furniture company now provides aesthetic, functional products for business interiors to facilitate more productive environments. To accomplish this, Tuohy sources the best talents of industrial designers internationally. Imported products and international styling from Germany, Italy, Scandinavia and elsewhere helped create the Tuohy identity and culture that persists today.
The desire to create the most top-notch products on the market stems from today's accumulation of team members, resources and knowledge. As a premier provider of executive workplace furnishings, Tuohy honors its roots of a Midwestern work ethic and continues bettering businesses on a global scale.
What Tuohy Furniture Offers
Tuohy Office Furniture offers functional pieces for all of your workplace needs. Furniture options include various colors in modern or contemporary styles to suit your brand and office aesthetic. Clean, geometric lines and a broad palette offer unique pieces for office spaces. Select from multipurpose surfaces and storage options to elevate your company settings.

Collections for your work stations, lobbies, conference rooms and gathering spaces include:
Case goods: Cabinets, chests, bookshelves and dressers offer storage solutions for organizing office supplies or technology.
Admin-reception: Reception and administrative case goods serve an office's multifunctional needs. They help employees answer phone calls and greet visitors such as clients or potential employees with an excellent first impression.
Conference: Tables for company presentations, meetings and conferences allow for hosting business discussions of various group sizes.
Occasional tables: Coffee, side or console tables offer a place for technology and meeting notes while waiting or gathering in the lobby or lounge.
Seating: Benches or chairs with wheels, cushions or swiveling offer comfortable workplace seating solutions for every room in the office.
What Makes Tuohy Unique?
Tuohy furniture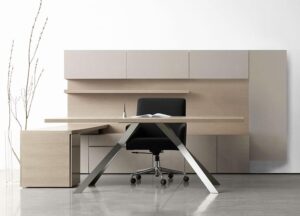 offers sleek, aesthetically pleasing designs for offices to accommodate your employees and clients. High-quality, functional spaces in an office allow for boosted productivity, focus and organization. Some recognition for Tuohy includes the 2017 Best of Year Award from Interior Design magazine, the highest award for product design.
Beyond creating award-winning products, the designers of Tuohy offer global excellence and innovation. Top-notch artisans with decades of expertise create the next best designs in the industry. The design firm team includes over 700 employees in 18 offices on four continents. Together, they facilitate winning creations of case goods, tables, seating and more.
How WB Wood Can Help You With Your Furniture Procurement and Project Management
Whether you're moving into a new office or upgrading your current setting, management services and Touhy furniture procurement with WB Wood provide the ideal workplace solution. Our expertise and top-tier resources provide the highest quality products with your ideal color scheme and aesthetics.
We listen to your ideas and requirements with careful attention and ask questions to gain a thorough understanding. Clear communication in a timely fashion ensures your satisfaction with every project. Our experts match your budget and meet your deadline to transform your office spaces.
We can help you find the ideal furniture for any space. Call 212-647-6200 or fill out a contact form today!