New York Furniture Project Management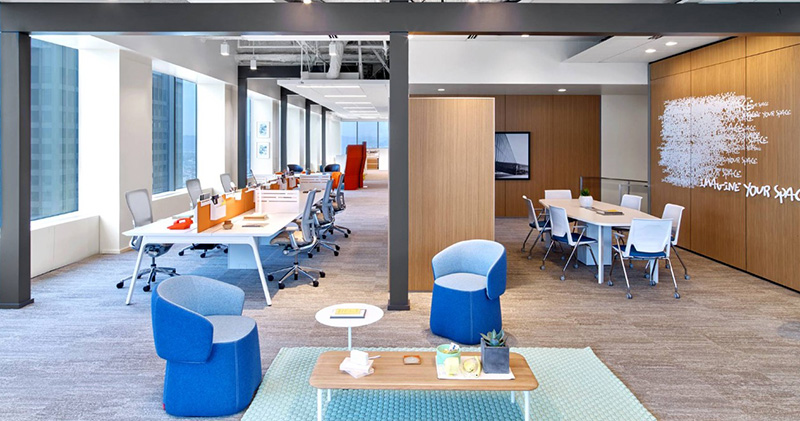 WB Wood can help you move to a new office space or update your existing area for greater functionality. We are a furniture service provider and project management company providing New York office furniture management.
We partner with high-quality furniture manufacturers to help you outfit your office space. We provide various services, from helping you stick to a budget to delivering and installing your products. We strive to understand your company so we can offer functional furniture solutions that fit your aesthetic.
.
About WB Wood
Since 1905, we have provided furniture management services for businesses like yours. Though our offices are in New York, we also service companies large and small across the U.S. and around the world. We keep quality and cost savings in the front of our minds on every job to provide an office space that functions well and fits your unique needs.
WB Wood is proud to give back to the community through philanthropy and sponsorships for charities. One of the community endeavors we support is City Harvest, which collects and delivers food to areas of need. We also host workshops to empower women in the workplace.
The Services We Offer
WB Wood offers furniture procurement and other office project management services in New York and the rest of the U.S.: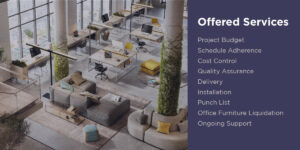 Project budget: We can help you develop a budget and work within those bounds to provide value.
Schedule adherence: We create work schedules and provide regular updates to ensure the project stays on track.
Quality assurance: Using strict quality control during every step of the process, we create a workplace you can trust.
Delivery and installation: When setting up your office space, we track deliveries and use certified installation teams.
Punch list: We track everything that must still be done for a project and cross off each item before the final walk-through.
Furniture Offered
We provide every type of furniture you need to create an ergonomic workspace where teams can enjoy increased productivity and collaboration. We can source seating, tables, workspaces, storage and lighting.
With every piece of furniture we add, we focus on creating comfortable workspaces that suit the needs of your organization. We can also provide accessories to create a visually appealing workspace that employees and visitors will enjoy.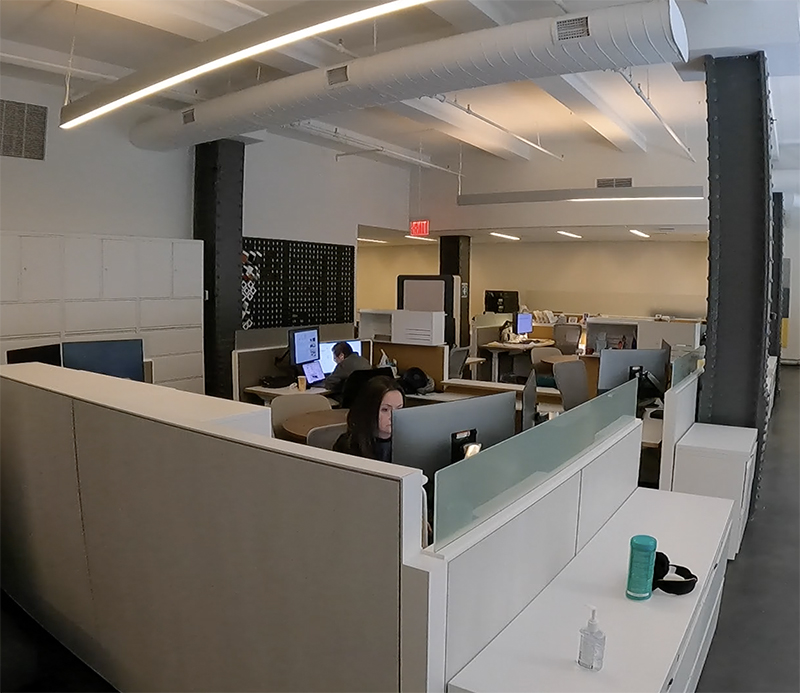 As a proud Haworth Best in Class Dealer, WB Wood offers a complete range of Haworth office furniture, from office chairs to freestanding workspaces. Our partnership with this brand gives us access to other design and technology brands
that help us style every aspect of your workspace.
We also work with 300 other top manufacturers to provide various quality products you can combine to create an ideal space, including:
Nova Solutions, Inc.
Orangebox
Poltrona Frau
Dauphin
Contact Us for More Information
If you're looking for furniture project management in New York, find the office furniture solutions you need at WB Wood. We create distinctive office spaces that account for the differing personalities and aesthetics of every company we serve. We engineer workspaces that are pleasing to the eye and foster greater employee engagement and efficiency.
Turn your office vision into a reality by calling our New York office at 212-647-6200 or contacting us online.