Seating Overview Videos from our Manufacturing Partners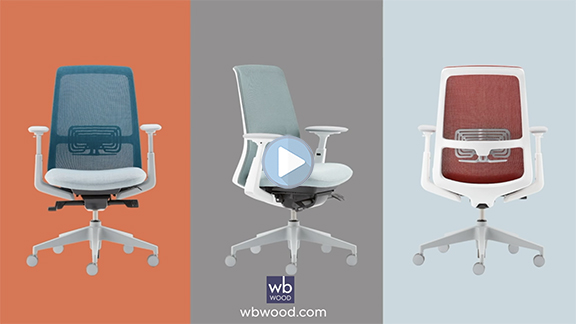 See a selection of office seating solutions from HAWORTH that are designed to offer ergonomic support and comfort. From neutral white office chairs to luxe leather executive seating, HAWORTH seating options offer a variety of styles and finishes to suit every space. This short video gives you a good overview of the types of seating options HAWORTH offers.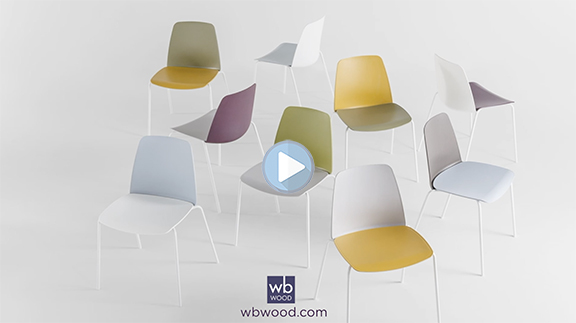 SANDLER SEATING offers a versatile collection of European-designed hospitality and office seating options for the contract market. SANDLER SEATING specializes in the upholstery, assembly, and distribution of portable seating systems for multi-purpose venues. This quick and lively video gives you an overview of the various seating solutions from SANDLER SEATING.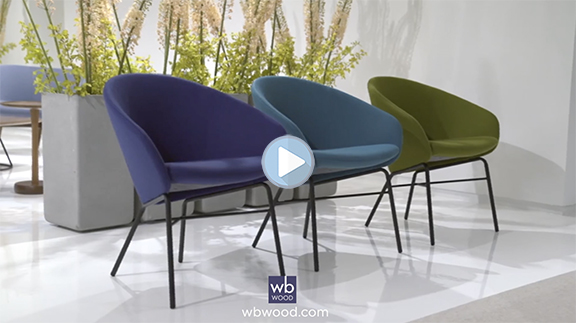 KEILHAUER products are made to support engaging communications in offices, lobbies, lunchrooms, and more. Working with world-renowned designers, KEILHAUER is internationally recognized for award-winning design, built with craftsmanship that is held to the highest environmental standards.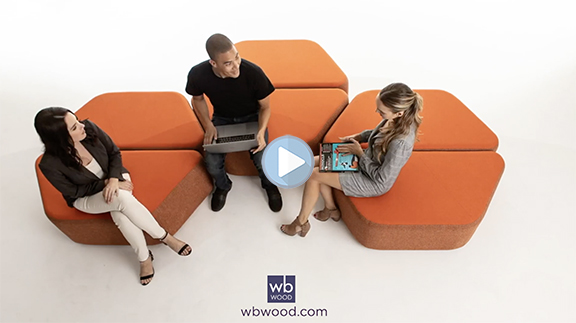 Combining award-winning design with comprehensive build-to-order solutions, SITONIT seating is a leading manufacturer of commercial solutions in the U.S. – and #1 in task chairs. Fortune 500 companies across the U.S. rely on SITONIT to provide high-quality, custom solutions that help them compete.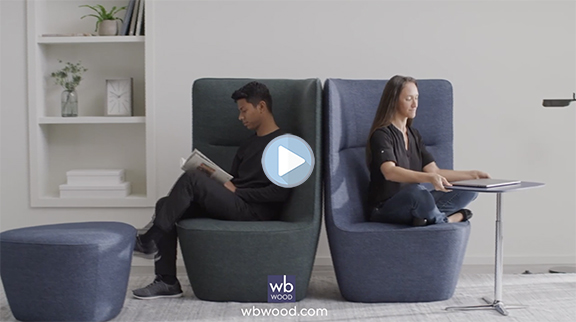 The focus is always on design with DAVIS FURNITURE. With every product they bring to the drawing table, they consider the aesthetics of the design…the function of the design…and the value of the design. Watch the short video to see a sampling of their extensive seating offerings.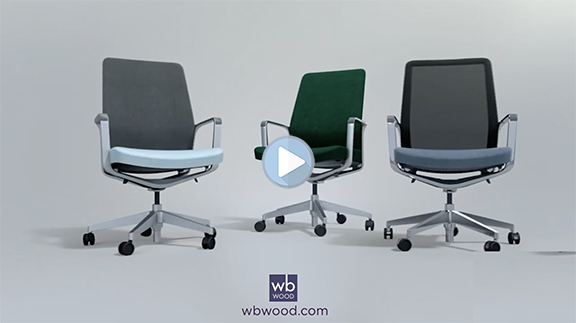 9to5 Seating has been obsessively focused on one thing, creating the best lounge and office chair lineup possible. 9to5 chairs can be found in offices, healthcare facilities, foyers, and schools around the globe. They are committed to bringing new senses of design, comfort, health, and well-being to spaces.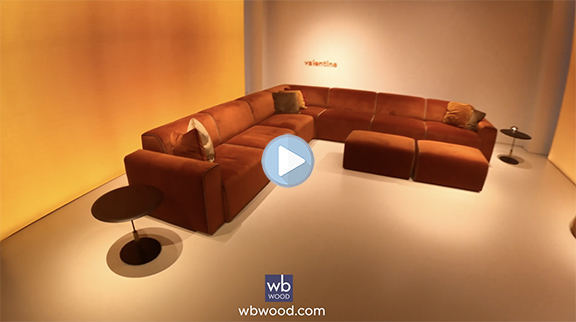 Seating solutions from BERNHARDT|Design offer a range of high-quality products to meet your design and functionality preferences. As a leader in the industry for generations, BERNHARDT|Design Furniture delivers on its commitment to furniture performance, aesthetic appeal, and functionality in several different sectors. This short video shows a variety of seating options the company offers, giving you an idea of their products' high quality and visual appeal.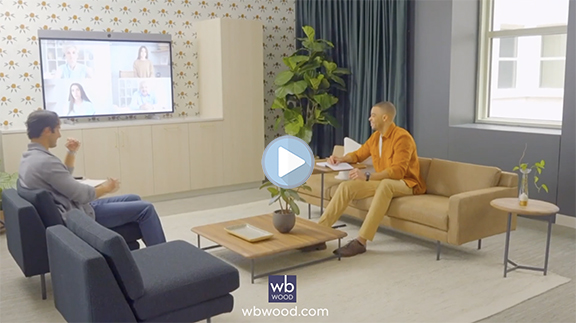 Seating solutions from OFS are designed to live in a world where every place was designed for the needs of the people who use it. People gravitate to these places—whether in a home, an office, a hospital, a classroom, or wherever—because they are longing for them. OFS is dedicated to providing the means for others to imagine a place for people. This short video gives you a sampling of the various seating solutions from OFS.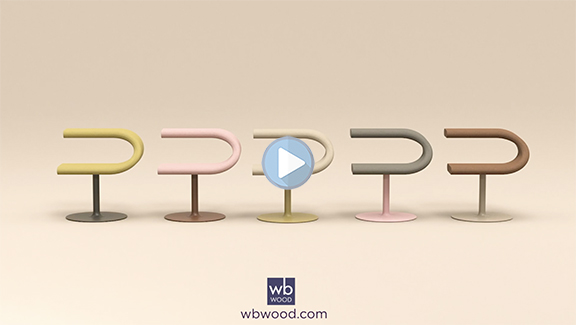 SCANDINAVIAN SPACES offers cutting-edge seating options for the modern-day work environment. The brand has stayed true to its core values – COLOR. DESIGN. LIFE. Dedicated to balancing aesthetics with functionality, SCANDINAVIAN SPACES strives to deliver innovative and creative designs for the contract market. This quick video gives you an overview of the type of unique and innovative seating solutions offered by the company.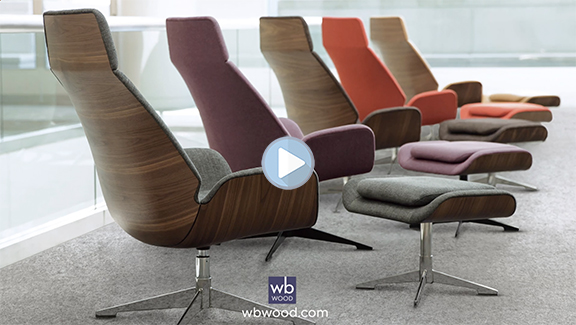 With an emphasis on design, craft, and sustainability, HBF seating solutions are built with a keen contract manufacturing competence that has continuously evolved since 1981. HBF's expertise is rooted in understanding how furniture creates relationships between people, environments, and objects—and with this holistic perspective for living and working comes good, honest furniture workmanship united by inspiring contemporary design. This short video shows various seating solutions from HBF.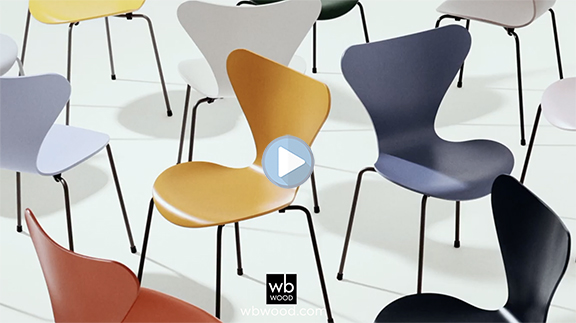 For 150 years, FRITZ HANSEN has brought ideas to life, carefully crafting visionary designs from some of the world's most pioneering minds. Fritz Hansen's collection of seating solutions spans iconic designs from renowned Danish and international architects and designers to contemporary pieces by today's most acclaimed creatives. This short video gives you a quick overview of seating solutions Fritz Hansen offers.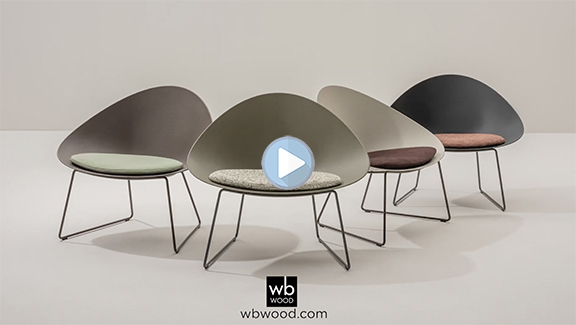 Every part of the seating development process at ARPER —from design to production to long-term impact—is carefully considered, bringing function, aesthetic, and detail together in elegant resolution. Arper's chairs, sofas, and other seating solutions are fully customizable, with a range of bases, materials, and finishes available. This short video gives a quick overview of the range of seating solutions from Arper.
ANDREU WORLD is an expert in the manufacture of seating solutions for the commercial market. They create innovative and sustainable designs in collaboration with the best designers, with the commitment to create a positive impact on the planet. Each design examines all of its possibilities, constantly pushing us to improve comfort, finish, and function. This short video offers a quick glimpse into the vast array of seating solutions offered by Andreu World.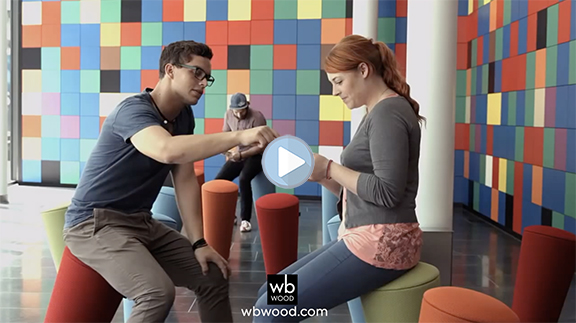 Unlike virtually any other manufacturer in the office furniture industry, WILKHAHN stands worldwide for designs made in Germany. It offers high-quality office and dynamic conference furniture which are benchmarks for the entire industry. Whether you're looking for task chairs or conference chairs, swivel-mounted or comfortably upholstered, the many seating options from Wilkhahn offer the right chair for any purpose. This short video gives a quick overview of the unique range of seating Wilhahn offers.