WB WOOD, founded in 1905, is recognized as a prominent furniture dealership and management company in the United States.
In addition to being one of the leading distributors of Haworth — an innovator in design, ergonomics, and environmental commitment — we represent 300 other manufacturers with products spanning the design and budget spectrum. We provide a full range of procurement, furniture, and project management services to organizations while working alongside their architects, design firms, and consultants.
We're proud of the number of highly experienced employees with long tenure at WB WOOD whose backgrounds are characterized by design, technical, and business skills. This multi-disciplinary team, many of whom have worked on the client-side in design and facilities, brings a unique insight and informed approach to problem-solving.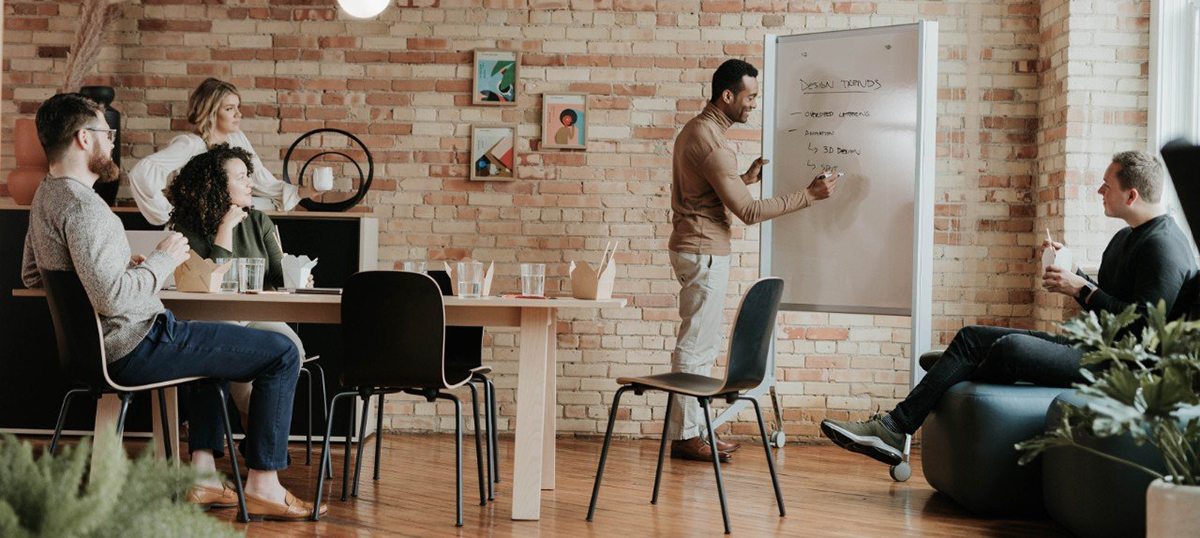 Leading with solutions is the key to our long run of success in a very competitive industry.
We ask the right questions and listen carefully. We get to know the people involved with each project and make sure we understand their aesthetic, functional, and business requirements. We combine that understanding with our appreciation of design and knowledge of the market to simplify the project process and provide authentic, cost-effective solutions. From large corporations to smaller emerging companies, the people we work with value us as a team member, ally, and ongoing resource.
WB WOOD has a strategic relationship with a Tier 1 MBE|WBE company whereby the purchase orders are sent to them and WB WOOD is hired by the MBE|WBE to oversee and manage the process and project.