The WB Wood team specializes in furniture, procurement and project management services for various companies. Our team will work alongside your consultants, design firms and architects to help your vision come to life.
WB Wood was founded in 1905, beginning a rich history as a furniture service provider and management company. Since then, we have become a leading distributor for Haworth — a manufacturer specializing in design, environmental commitment and ergonomics.
We are also partners with another 300 manufacturers, allowing us to offer solutions for a wide range of design and budget preferences.
At WB Wood, our employees have gathered years of service in design, business and technical skills. We have experience in multidisciplinary areas, including the client-side of design. We work to understand your needs and use our skills to deliver the furniture and project management services necessary to create a welcoming and efficient work environment.
To do this, our team combines your knowledge with our market experience to develop cost-effective solutions that retain your desired design aesthetic. At WB Wood, we are proud to serve small and large companies alike because we value everyone we work with from your team. Our goal is to give you the design aesthetic you're looking for, keeping high-quality furniture and cost savings at the top of our minds.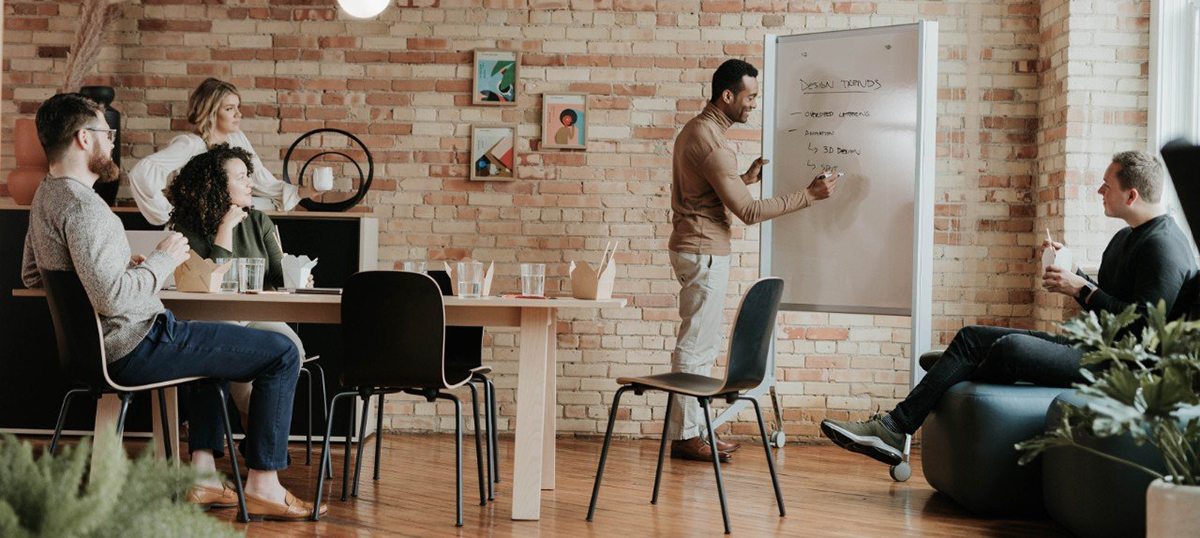 The WB Wood Design Approach
We lead with solutions. Our team will listen to your needs and ask the right questions to ensure we understand your goals. We'll get to know everyone involved with the project to gain a clearer picture of your business, aesthetic and functional requirements.
We focus on clear communication to ensure each project is a success. We'll start this process by holding a kickoff meeting to discuss your expectations.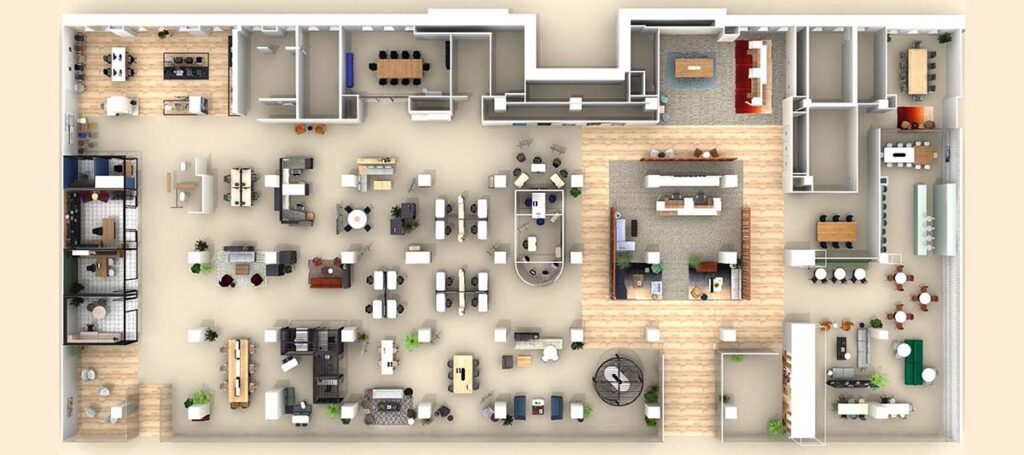 Some of the things we'll talk with your team about include:
Construction schedules for delivery and installation
Client approval for furniture decisions
Purchase order and deposit processing requirements
Status reports for quotes, orders, acknowledgment and ship dates
Budget data
We ensure everyone is on the same page before moving forward. Once everything is ready, we will go to the final stages of the process.
At WB Wood, we care about our community and want to give back to everyone who lives here, with endeavors including:
City Harvest: City Harvest collects food and delivers it to areas of need throughout New York City to help strengthen local food systems. WB Wood donates and advocates for this cause.
Market Street Mission: Market Street Mission meets critical needs like food, shelter, clothing, and other necessities. For long-term needs, they provide programs designed to help men overcome their struggles with addiction, homelessness & poverty.
Women empowerment conferences: WB Wood is proud to support women in the workplace, so we host empowerment conferences with lectures, seminars, and team-building experiences.
We also offer sponsorships for many charities, including:
Special Olympics: Special Olympics New York provides inclusive sports opportunities for individuals with disabilities.
St. Francis Food Pantry: The St. Francis Food Pantry helps low-income families access food, shelter, clothing and counseling services.
YMCA: The YMCA helps build up the community, leading youth empowerment and improving the health of citizens throughout New York.
If you're ready to work with us, please contact us online today or call 212-647-6200 for a quote.