WB Wood has the ability to work in conjunction with our strategic alliance partner, Alianza, a certified minority owned business enterprise (MBE).
This strategic alliance combines WB Wood's success in implementing and managing large scale projects with Alianza's position as a dynamic and agile minority owned business and allows our client's the ability to take advantage of supplier diversity opportunities.
Alianza MBE Certificate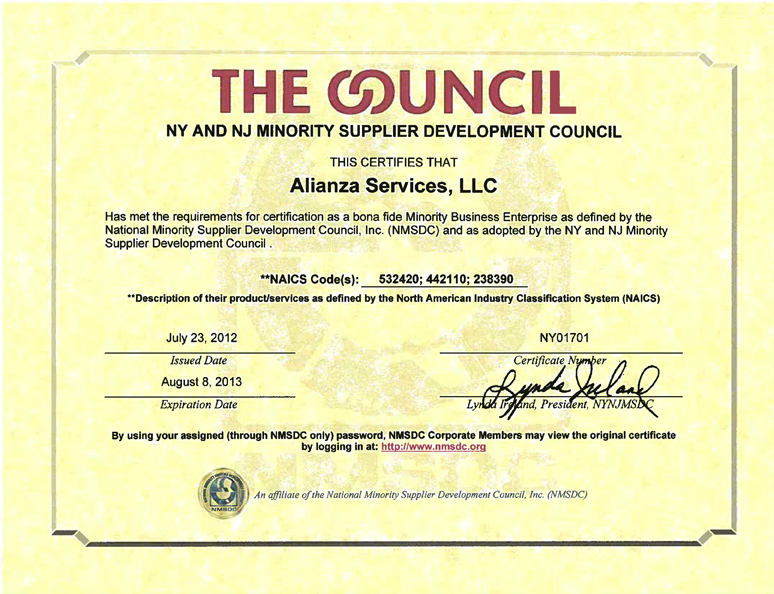 For more information please visit Alianza.