The Inspiration Bar above features some popular accessories options from our distinguished list of partners and manufacturers.
Click on the images to learn more.
The Accessories category consists of a wide variety of items, including drawer inserts, workplace hygiene products, floor and wall décor, sound reduction items, and convenience carts. Basically, any piece of furniture that enhances a workspace but isn't a workstation, storage unit, or chair. These ancillary items are often used to tie your brands' colors and aesthetics to your overall workspace.
Accessories allow you to create variety in a workplace by using color and textures to create unique areas for different meeting types. Using "pops of color" is very important in the workplace, because of the way color affects our psychology. Color can influence productivity, energy levels, collaboration, and overall mood. Our in-house ancillary experts at WB Wood will be happy to help you find the right mix of colorful accessories to promote a positive response in your team.
Décor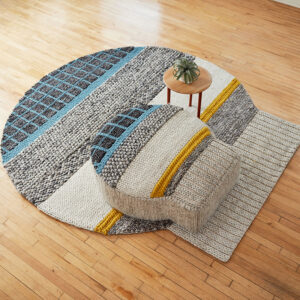 Wall art, rugs, and other unique décor items can turn an otherwise lackluster space into a comfortable destination for employees to gather, work and collaborate. WB Wood has access to thousands of options from hundreds of manufacturers. From clocks created by famous designers to natural fiber rugs that are hand-loomed from 100% wool, there are so many options when it comes to decor. And if you're looking for accent pieces, there is a wide variety of mirrors, wall art, planters, and freestanding sound-reducing art pieces that will help tie a room together. We will help you find the colors, style, and textures to enhance your workplace and promote your company culture.
.
Desk Accessories and Carts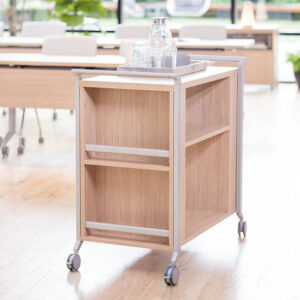 Organizing a workspace can be easy when you have functional furniture and accessories to help you. Whether you need organizational solutions for the desktop or compartmentalized drawer inserts that help you easily divide the space within a drawer for specific storage and uses, WB Wood will provide you with a variety of options to choose from. Mobile carts with drawers allow you to move the contents wherever they are needed, while technology mobile carts support various combinations of monitors, keyboards, laptops, storage, and more. Pedestals are available in both lateral and vertical versions and help keep your desk space free from clutter while your personal items are tucked away safely close by when you need them. Healthcare facilities benefit from the battery-powered versions that can give caregivers a workspace solution that goes anywhere.
.
Workplace Hygiene

In the last few years, the importance of enacting new hygiene measures in the workplace has been an essential responsibility for business owners around the world. Creating a safe environment to help prevent the spread of germs has never been more critical. And making the office safe again so employees can return to the workplace has created a multitude of products and solutions to address these needs. WB Wood will help you find the right mix of workplace hygiene solutions to ensure your personnel and visitors benefit from the best safeguards available.
FEATURED ACCESSORY OPTION
The coveted office plant becomes much more fun and engaging when it insulates sound and you can stick pins into its fabric surface. BuzziPlant from Haworth has deep roots in design, expressed in striking forms and colors. Add personality with one or all three "species" to bring nature indoors, without the need for water and light.
BuzziCactus are charming, freestanding pieces that combine no less than three factors: sound absorption, design, and a surface you can stick pins into. Furnish your workspace with BuzziCactus, adding a touch of Western for a nature-inspired environment, and you will feel like you are anywhere but in the office. Put your BuzziCactus in direct sunlight—it deserves to be seen!
Need Help Choosing Your Office Accessories?
Whether you're moving into a new office environment or enhancing an existing workspace, WB Wood will help you find the perfect furniture and accessories to fulfill your goals and fit your budget. Fill out the form below and we will contact you shortly.