The Inspiration Bar above features some popular table options from our distinguished list of partners and manufacturers.
Click on the images to learn more.
Tables are an essential part of any office space. They provide a place to work, meet, and collaborate. Some tables are equipped with features that support technology access, while others are merely decorative. But they all contribute to the overall look and feel of your company environment, and WB Wood is here to help you find the perfect tables to enhance your workspace aesthetic and functionality.
Many types of tables can be integrated with features that make them a dynamic resource for the users in many ways. These features include electricity, data access, USB portals, and other technological enhancements. When choosing any table, you want to make sure it helps stimulate comfort, learning, communication, and participation.
Modern Conference Tables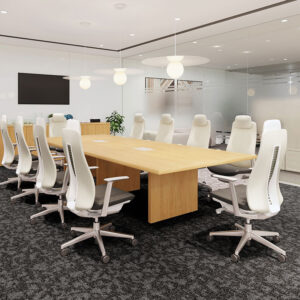 The conference table is a key element to consider if you want to make sure your meetings go smoothly and productivity is enhanced. Conference tables come in various shapes, sizes, and surface materials. They vary in all styles from traditional to modern conference tables and can be customized to fit any business or corporate aesthetic. Quality Conference tables are crucial to a workplace as they provide an area where important business decisions and announcements are made and where collaboration occurs. Types of conference tables include Boardroom Tables, Rectangular Tables, Square Tables, Round Tables, Elliptical Tables, U-Shaped Tables, and Boat Shaped Tables.
Collaborative Tables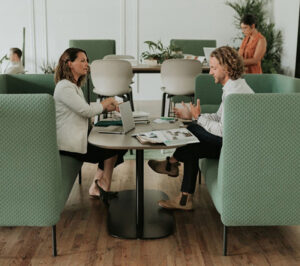 Designed for collaboration, tables that embrace interaction and teamwork have become a popular trend in the office environment over the past 5 years. As corporations have embraced a more open-plan work environment, smaller
break-out rooms for meetings that require group working sessions are a valuable asset. Collaborative work tables foster a working environment of teamwork and unity and eliminate competition amongst team members. People bring different skills and backgrounds to the table both physically and figuratively.
Office Training Tables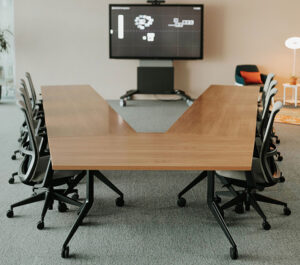 Office Training tables are designed to allow for multiple applications and configurations. Training tables include a folding surface feature along with a mobile base and/or a dolly for easy transport and compact storage. They accommodate groups of any size with ganging capabilities, have electric and data access with simple cable management, and can be set up and torn down effortlessly. For this reason, office training tables are ideal for smaller office spaces as they can serve as a conference table when all ganged together and can change configurations based on the requirements of the day.
Café/ Dining Tables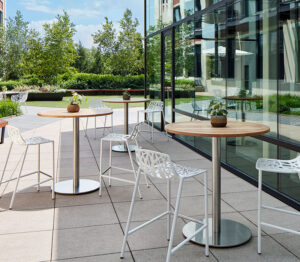 When choosing tables for your café or pantry, this is where you may want to explore different height options, shapes, sizes, pops of color, and the use of a surface material that can be cleaned with ease. Cafe table bases and tops come in a wide range of colors, materials, and finishes. The table base and top will depend to a great extent on the use! The cost-effective laminate table tops do not work for outdoor purposes. For an outdoor space, you may want to consider aluminum, resin, teak, wood, or any other weather-resistant material.
Coffee, Side & End Tables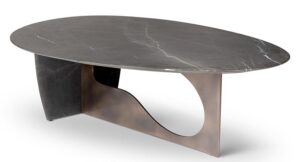 Every office has a space or two that would benefit from the perfect accent table. And if you're looking for coffee, side, or end tables to complete your office layout, we can help you find the right size, style, and color scheme to fit your budget.
Time To Turn the Tables?

Need to create a stunning boardroom or a comfortable collaboration space? This overview video is a great place to start when you need to brainstorm some ideas for turning your tables into something special. The short video shows examples of boardroom tables, conference room tables, lounge area tables, training tables, cafe tables, and occasional tables in various styles, colors, and designs.
FEATURED TABLE OPTION
EQUILIBRIUM from Enwork establishes an incredible span of aesthetic possibilities. With a neutral finish, the base disappears, putting the focus on the floating top. Choose centered or offset cantilevers to add drama, while different finishes for the base and cantilevers create a more expressive, two-tone aesthetic. Additionally, the optional exposed truss aesthetic creates a structural statement, complementing current architectural forms.
Unimpeded knee space is enjoyed at every position around the table. Designed for technology integration, EQUILIBRIUM includes base and trough covers to conceal power and cabling without compromise. Round tables up to 120″ are also available. An optional base plate allows the table to be freestanding, removing the need to bolt the base to the floor.
Need Help Choosing Your Office Tables?
Whether you're moving into a new office environment or enhancing an existing workspace, WB Wood will help you find the perfect furniture and accessories to fulfill your goals and fit your budget. Fill out the form below and we will contact you shortly.