Lighting Overview Videos from our Manufacturing Partners

If you're trying to shed more light on your workspace, this overview video is a great place to start. This short video, with footage from some of our 300+ manufacturers, features some of the latest office lighting options available. The video shows examples of overhead lighting, wall units, task lighting, floor lamps, and many other varieties in various styles, colors, and designs.

HAWORTH designs and manufactures products for adaptable workspaces. Their office lighting solutions are part of the HAWORTH family of brands that are carefully constructed and thoughtfully designed to create high-impact spaces that provide comfort and ease of use. This short video briefly overviews some of the unique lighting solutions HAWORTH offers.

SUITENY represents a select group of world-class furniture designers and manufacturers, including many with unique and innovative lighting solutions. Their eclectic collection of suspension, wall, standing, or table lighting options will enhance any room in your office. Many of the products are available in various sizes and finishes. This short video gives a quick overview of the incredible lighting options from SUITENY.

BUZZISPACE has developed a wide range of pendant lights, floor lamps, and chandeliers, where light, acoustics, and aesthetics work in harmony. The acoustic lighting from BUZZISPACE not only looks good and lights up a space, but it also reduces the excessive background noise in open spaces, meeting rooms, conference rooms, and lobbies. This short video gives a quick overview of lighting options from BUZZISPACE.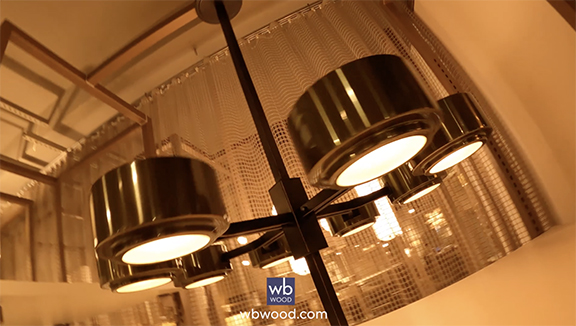 With an ever-expanding selection of premium lighting and other furniture, ARTERIORS redefines the spaces where we live and work. Throughout the ARTERIORS collection of lighting options, you will find creativity, elements of surprise, and meticulous craftsmanship. This short video gives a quick overview of the various types and styles of lighting options ARTERIORS can provide.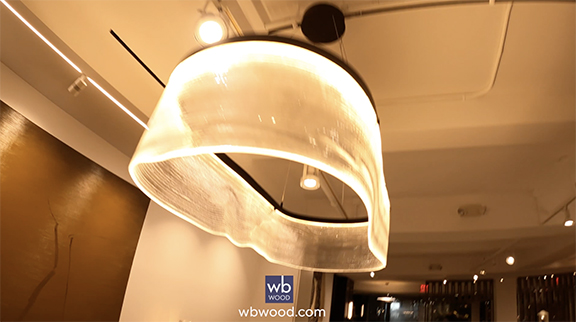 DENNIS MILLER NEW YORK is a trade resource for fine contemporary furniture, lighting, textiles, and wallpaper. The company is dedicated to providing trend-setting, luxurious design created by the best of today's designers and specific twentieth-century design classics. This short overview video provides a glimpse into the unique variety of lighting options DENNIS MILLER NEW YORK offers.