Tables Overview Videos from our Manufacturing Partners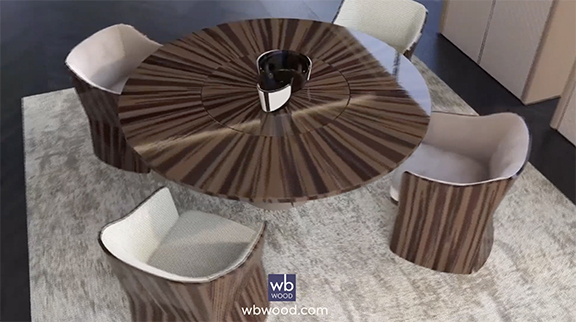 Office tables from HAWORTH are designed for both collaborations and focus work. A variety of sizes and styles, from round office tables to folding conference or training tables, are available to support any workstyle. This short video shows you various tables from HAWORTH and the HAWORTH Collection.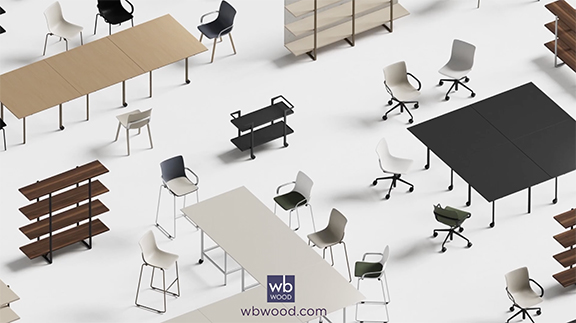 KEILHAUER thoughtfully manufactures tables for all the different ways people work. Working with world-renowned designers, KEILHAUER is internationally recognized for award-winning design, built with craftsmanship that is held to the highest environmental standards. This short video gives you a quick overview of office tables available from KEILHAUER.
Tables from ENWORK stay ahead of trends to anticipate how to best optimize spaces, and design with creative forethought into how things can adapt for the future. ENWORK Tables are created using a variety of material choices that beautifully prove their long-term value. This short video shows a variety of table options available from ENWORK.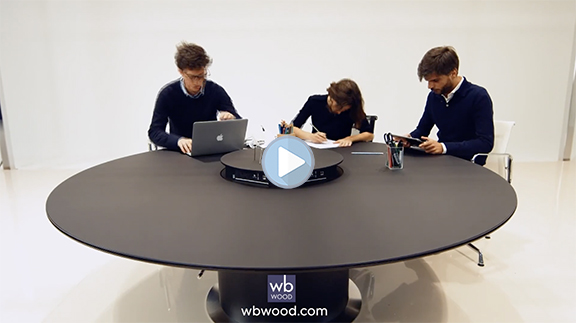 Entirely designed and manufactured in Italy, and certified for work environments throughout the world, UNIFOR's tables are made with extremely high-quality materials and finishes, characterized by excellent technical performance, safety standards, and durability. This short video gives you an overview of the various tables UNIFOR offers.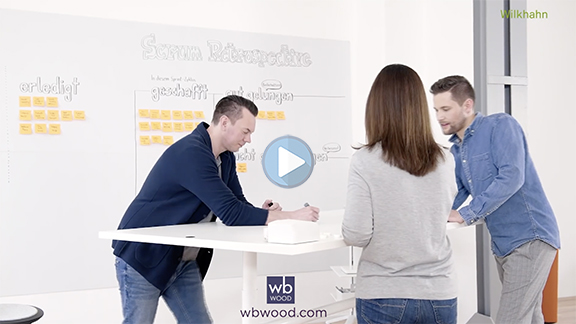 WILKAHN offers small, large, round, and square table solutions, all of which come in first-class design. The collection of tables from WILKHAHN are examples of how well-being, health, productive collaboration, a coherent design language, smart efficiency, and motivation all pull together in a human-centered workplace. This short video shows you a variety of table options from WILKHAHN.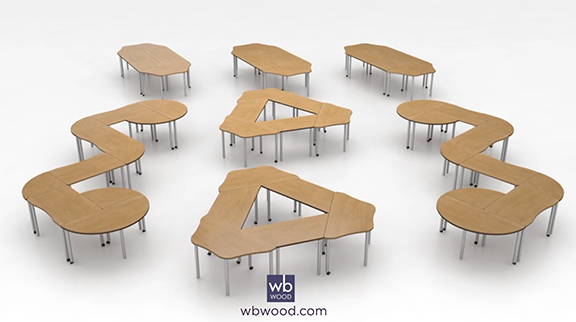 The collection of tables from VERSTEEL highlights their intense focus on quality, design-forward thinking, and the ability to pivot to meet customer needs building a reputation for excellence that kept growing. VERSTEEL tables offer versatility, integrity, impeccable quality, and great design. This short video highlights the range of table options and designs from VERSTEEL.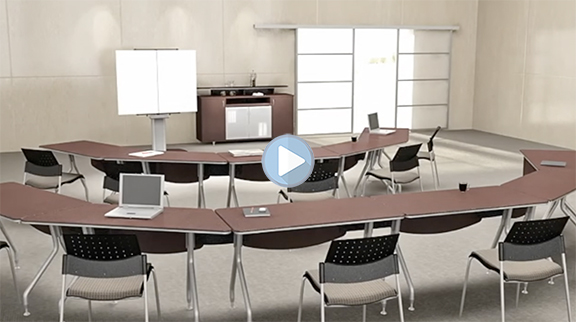 GLOBAL FURNITURE offers a comprehensive portfolio of table solutions that are designed and engineered to meet the changing needs of the Workplace, Education, and Healthcare markets. Global's success over the past half-century owes much to its diverse team, who take pride in creating quality products. This short video shows a sampling of tables from GLOBAL FURNITURE.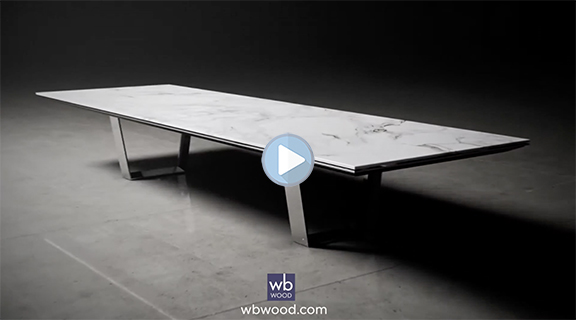 Tables from HALCON are precision-tailored pieces of enduring quality, backed by a genuine dedication to service. Genuine craftsmanship is blended with modern manufacturing processes to deliver the best quality products to their clients. This short video shows a variety of table options available from HALCON.