WB WOOD Videos and Guides
PDF Guides
Our complimentary guides cover a variety of topics in the furniture industry. Please click on the image of a guide below to find out more about it.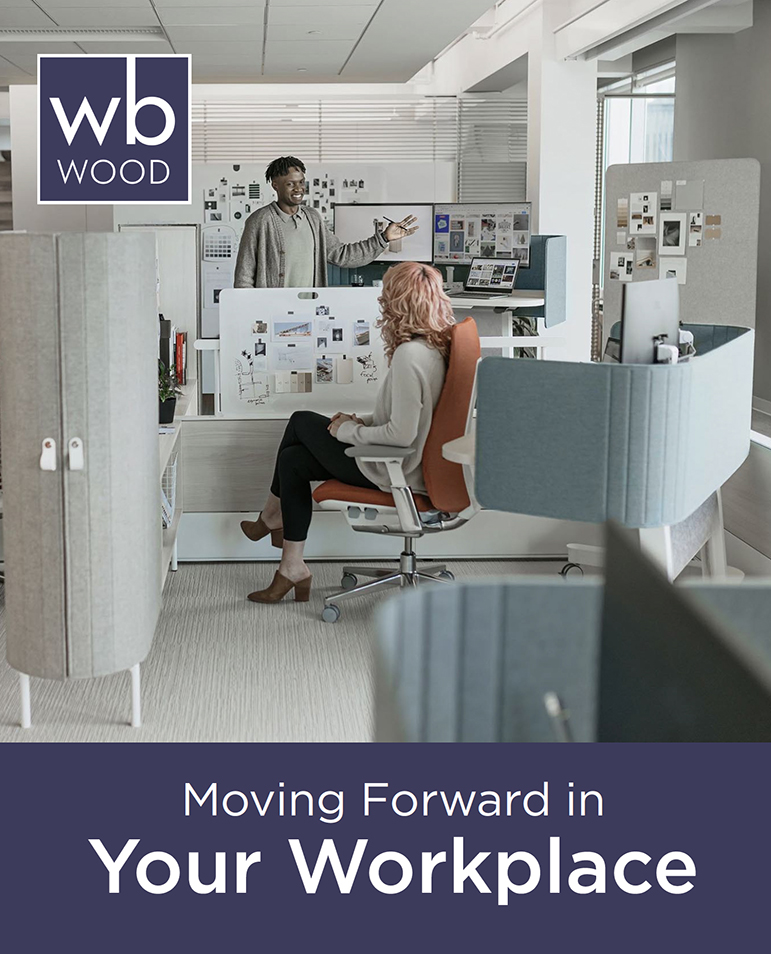 This helpful guide outlines the benefits of creating a safe post-COVID working space, and how WB WOOD can help you create a comfortable and engaging work environment for your employees and guests.   Download the PDF Now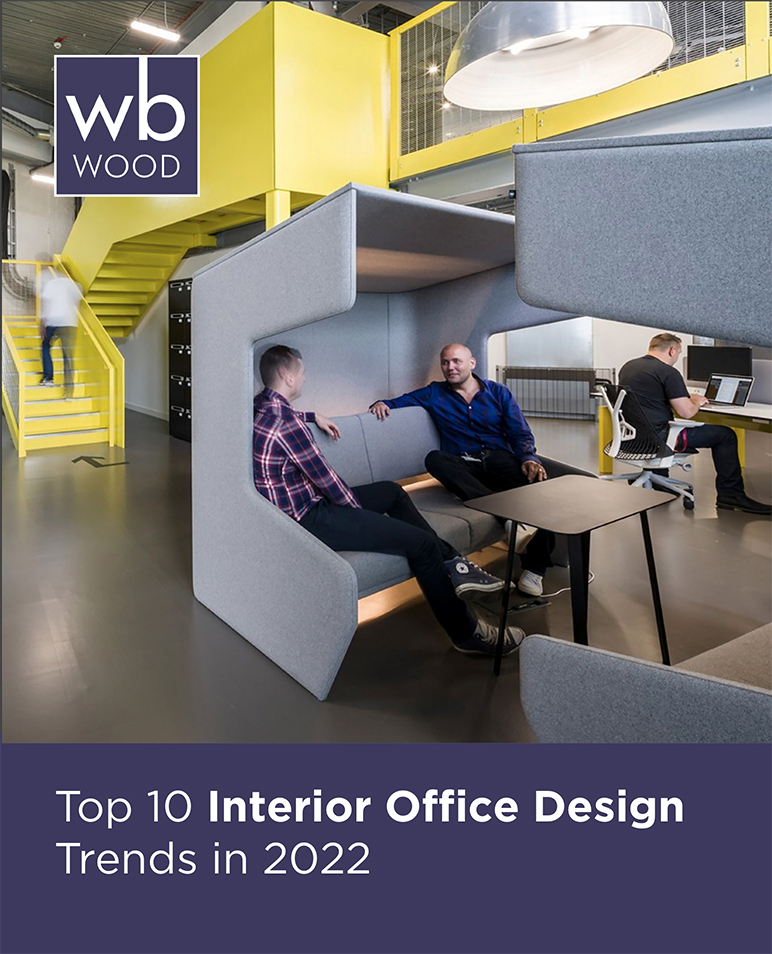 This guide shows you the top ten interior office design trends in 2022, like more collaboration and private spaces, and gives suggestions about how you can incorporate those popular trends into your current office space.   Download the PDF Now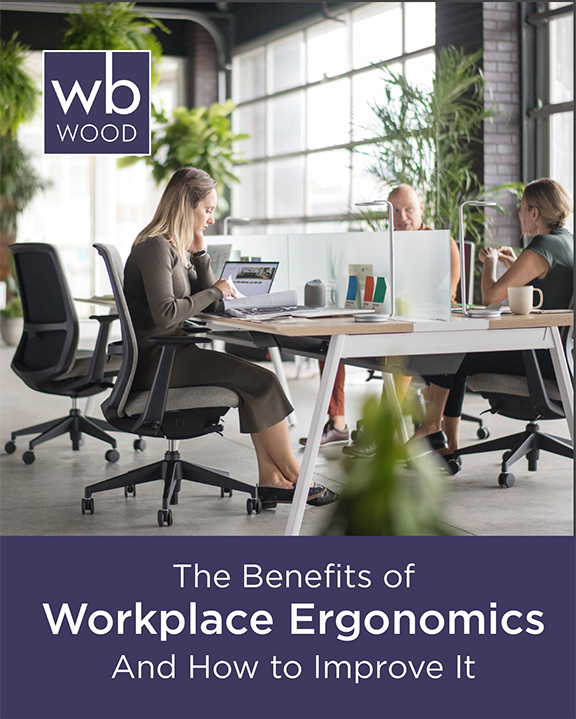 This informative guide will show you how to improve ergonomics in the workplace, including ways to help employees reduce strain and fatigue and perform their tasks more comfortably and efficiently.   Download the PDF Now
Videos
The videos below are designed to give you a broad overview of what's available in each of our furniture product categories, as well as how we can help you create the engaging workspace you desire. You can make the videos bigger by clicking on the box in the lower right hand corner after the video has started.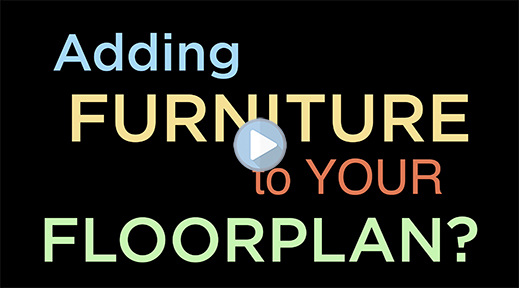 Adding Furniture to Your Floorplan?
Finding the perfect furniture for your new or existing office space is not something you need to do alone. This overview video takes you through our various furniture categories and features some of the latest offerings from our distinguished list of over 300 manufacturers.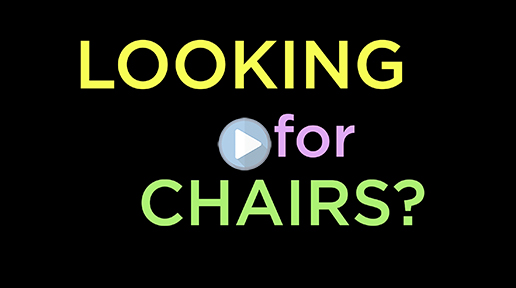 Looking for Chairs?
Your workplace is filled with areas that need chairs. Task chairs, lounge chairs, reception chairs, stools, conference room chairs, classroom chairs, and waiting room chairs. This video features some of the latest examples of chairs in a variety of colors, styles, and materials.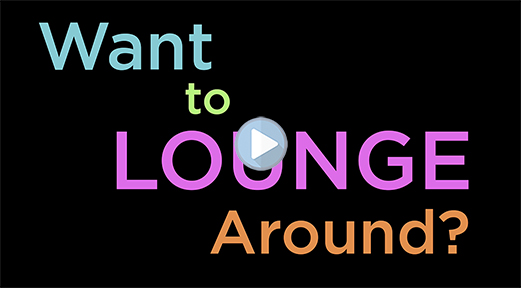 Want to Lounge Around?
Companies are always looking for ways to make their employees more comfortable while working in their office environment. And finding the right lounge furniture is essential when trying to create relaxing or collaborative spaces. This video shows examples of couches, sofas, and benches in various styles, colors, and configurations.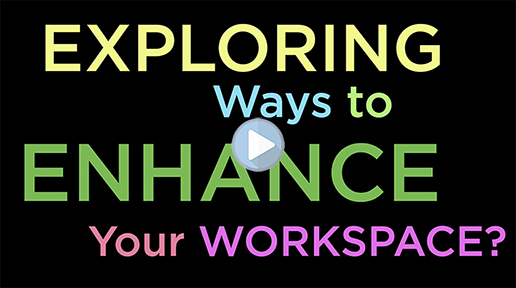 Exploring Ways to Enhance Your Workspace?
From height-adjustable tables that move and rotate to private office options to the traditional panel or benching systems, this short video features some of the latest office workspace offerings available from the HAWORTH line of workplace solutions.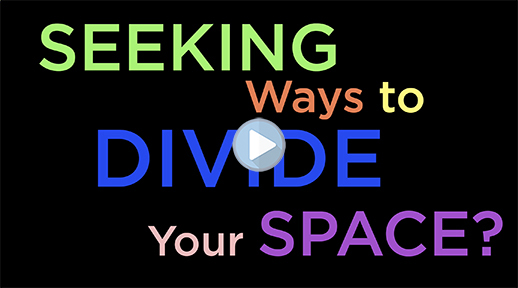 Seeking Ways to Divide Your Space?
Using architectural interiors or dividers is a great way to create separate or private spaces within a larger footprint. This overview video shows examples of freestanding architectural workspaces, moveable walls, and room dividers that can be used to create private or engaging areas within a larger footprint.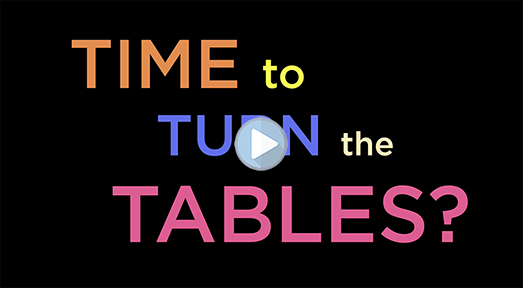 Time to Turn the Tables?
If you're looking to upgrade the look of your conference or board room, or you need tables that will facilitate and encourage collaboration, this overview video shows examples of all kinds of tables (boardroom, conference, lounge area, training, cafe, and occasional) in various styles, colors, and materials.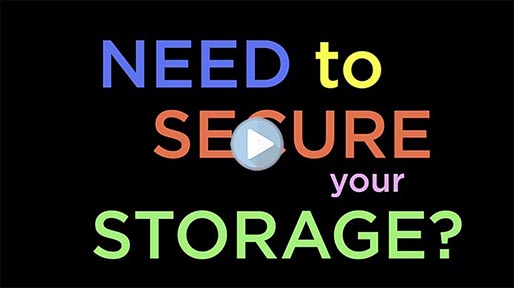 Need to Secure Your Storage?
When you need to incorporate safe and secure storage solutions into your floor plan, this short overview video is a great place to get ideas. It shows examples of fully customizable cabinets and lockers, spacious credenzas with hidden technology features, unique bookcases, flexible mobile units, and personal storage options that your employees can lock and secure.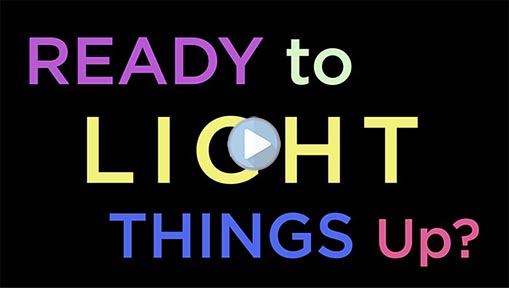 Ready to Light Things Up?
If your workplace could use better illumination, or you want to see how flexible desk lighting can encourage productivity, this short video will shed light on plenty of ideas and options. Included are examples of floor lamps, overhead sculptured lighting, creative wall units, highly functional task lighting, and many other varieties in various colors, styles, and materials.