Geiger Furniture Management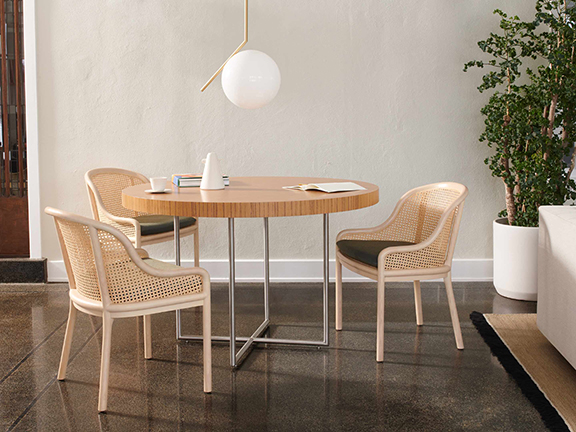 Geiger designs finely crafted office furniture focused on collaboration and a passion for excellence with casegoods, seating and office furnishings for workspaces and executive offices. This brand has a legacy of excellence that combines the beauty of old-world taste with the functionality and aesthetic of a modern design.
Geiger furnishings provide beautiful solutions inspired by practical application with seamless functionality and five-star comfort.
What Furniture Does Geiger Offer?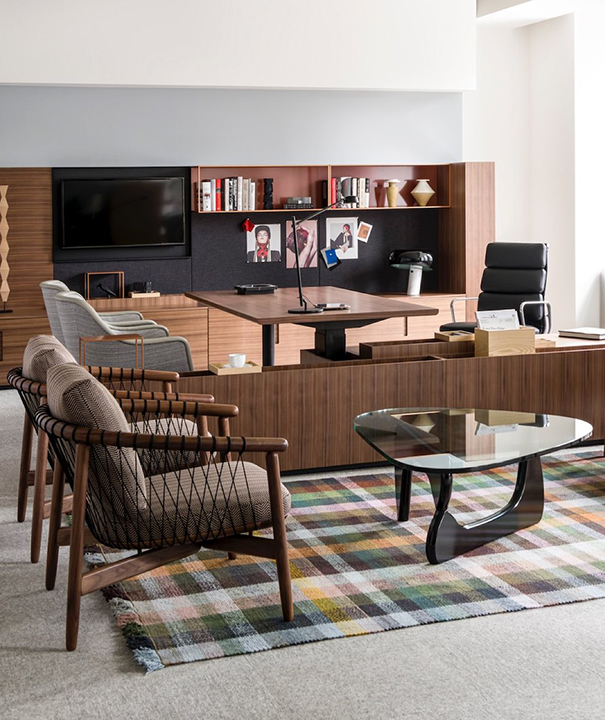 Geiger Office Furniture has a curated collection of options to help you reinvigorate your corporate workspace. The main categories include:
Casegoods: Geiger provides a selection of premium furniture for workspace efficiency, including furniture for private offices, meeting rooms and open-plan workstations.
Storage: There is also a selection of elegant workspace storage furniture with modular cabinetry systems for maximum efficiency.
Desks: This company offers a selection of desks designed to balance playful function and a serious aesthetic in the workplace.
Tables: Geiger conference, occasional and training tables are all built to bring teams together with collaborative and attractive designs.
Seating: Geiger is proud to combine intuitive comfort with functional design for a variety of seating options. Their collection includes conference chairs, lounge seating, office chairs, side chairs, stacking chairs and stools.
Accessories: Accessories are the accents that can make your furniture pop with color and vibrancy. Geiger provides a selection of colorful textile pillows to touch up your office space with more than 30 patterns and colors.
What Makes Geiger Special?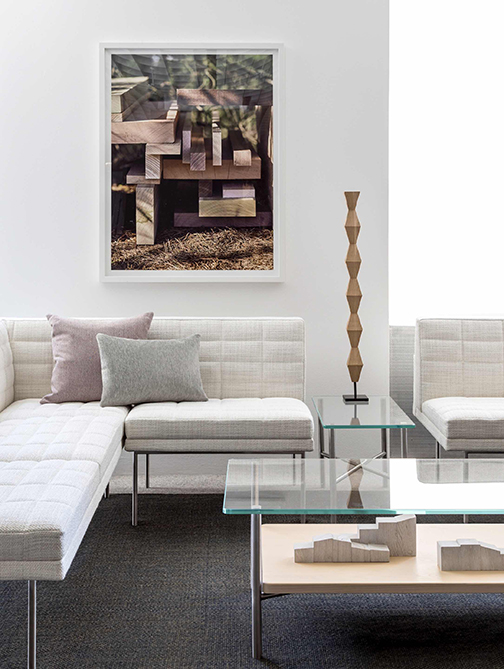 Everything that Geiger does to build exceptional furniture comes from its founder, master cabinetmaker John Geiger. Established in 1964 as Interiors International Ltd., Geiger now designs and manufactures furniture with a passion for woodworking and beauty.
Their sleek furniture designs focus on making a statement about the brand and corporate culture of a workplace while anticipating and solving organizational problems with solutions that promote creative and analytical thinking.
The company accomplishes this vision for excellence with state-of-the-art manufacturing facilities that balance high-tech equipment with time-honored handcrafted techniques. Geiger partners with renowned designers like Naoto Fukasawa, Mark Goetz and Ward Bennett to reach the pinnacle of handmade craft and manufacturing technology.
WB Wood Furniture Project Management and Procurement
WB Wood has more than 115 years of experience in the office project management and procurement industry. That's why we trust the legacy of Geiger Furniture Designs and offer their collection as an option within our office procurement services. We also partner with 300 other manufacturers with products and plans to fit every layout. Our team will guide you step by step to bring the vision for your corporate workspace to life with clear and timely communication.
Ready to explore Geiger Furniture project management services? Fill out our contact form online or give us a call at 212-647-6200 to connect with a specialist today.